Research Faculty participating in this research are: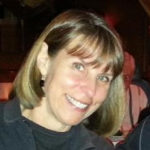 Allison Sedey, Ph.D. Research Associate, Institute of Cognitive Science
Dr. Allison Sedey has been the project coordinator of research activities collecting developmental outcome data on children who are deaf or hard of hearing from infancy through 7 years of age.
http://www.colorado.edu/slhs/allison-sedey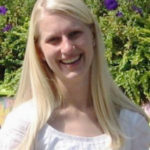 Mallene Wiggin, Ph.D. Research Associate, Institute of Cognitive Science
Mallene Wiggin is the project coordinator for the EHDI Outcomes grant, and has also been active on the NECAP project as a research associate.
Mallene Wiggin, PhD, CCC-SLP, received her Bachelor of Science degree in Communication Sciences and Disorders from University of the Pacific.  She continued her studies at University of Kansas and earned her Master of Arts degree in Speech Pathology.  Mallene specialized in children with hearing impairment and worked in cochlear implant centers, early intervention, and educational settings prior to completing her Ph.D. at University of Colorado, Boulder.  Her current research interests include speech, language and auditory development in young children with cochlear implants.
http://www.colorado.edu/ics/mallene-wiggin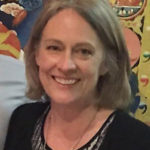 Clare Neville, Research Assistant, Institute of Cognitive Science
Clare Neville is the data coordinator of research activities for the NECAP and  EHDI outcomes projects.
http://www.colorado.edu/ics/clare-neville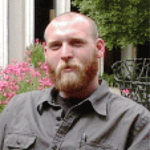 Phillip Gilley, Ph.D. Research Associate, Institute of Cognitive Science
Dr. Phillip Gilley is the Principal Investigator of the RERC (Rehabilitation Engineering Research Center) study on the validation of hearing aid fitting in infants and young children.
http://spot.colorado.edu/~gilley/index.html
http://www.colorado.edu/ics/phillip-gilley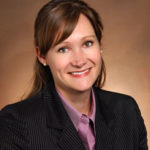 Kristin Uhler, Ph.D. Research Associate, The Children's Hospital, Department of Physical Medicine and Rehabilitation
Dr. Kristin Uhler is the principal investigator of a K award from the National Institutes of Health on infants speech perception.  She is a key collaborator on the RERC:  Validating hearing aid fitting in infants and toddlers who are deaf or hard of hearing.
http://www.ucdenver.edu/academics/colleges/medicalschool/departments/pmr/Faculty/Pages/profile_kristin_uhler.aspx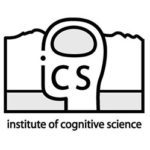 Jeff Coady, Ph.D. Research Associate, Institute of Cognitive Science
Dr. Coady is a research associate who collaborates on the EHDI Outcomes and RERC projects. Dr. Coady studies phonological processing in children with specific language impairment (SLI) and children developing language typically. This work with children with SLI can be characterized as an attempt to find areas of perception and processing that are relatively spared. By finding relative strengths, clinicians have a way into their linguistic systems, and so can design more effective therapies. To achieve this goal, I use a variety of behavioral methods to examine how phonological development influences various phonological processing tasks, including speech perception, working memory, lexical access, and spoken word recognition. This line of research has been supported by grants from NIDCD.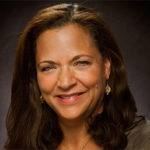 Sandra Gabbard, Ph.D. Adjunct Associate Professor
Dr. Sandra Gabbard is the Outreach Coordinator on the LEND (Leadership in Education in Neurodevelopmental Disorders) Pediatric Audiology Training Grant
https://mariondowns.com/sandra-abbott-gabbard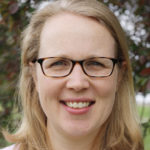 Angela Bonino, Ph.D.  Assistant Professor, Department of Speech, Language & Hearing Sciences
Dr. Bonino is clinically trained as a pediatric audiologist, has practiced as an educational audiologist, and is a researcher in the area of developmental psychoacoustics. Her laboratory, the Children's Auditory Perception Laboratory (ChAPL), studies human auditory development using methods from the fields of psychoacoustics, speech perception, and pediatric audiology. The primary research effort in the laboratory is to examine changes in auditory development between 2 to 5 years of age on tasks that are believed to be highly related to speech and language abilities. A secondary research line is to understand why some children have more difficulty listening in noise than other children. Research being performed by ChAPL is of clinical significance because it will improve the ability of health professionals and educators to assess and treat children who are at risk for listening difficulty or speech/language delays because of immature or atypical auditory functioning. Moreover, understanding the trajectory of typical auditory development will allow clinicians to better manage children with hearing loss.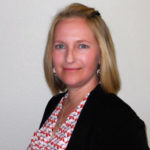 Tammy Fredrickson, Ph.D.  Assistant Clinical Professor
Dr. Tammy Fredrickson is faculty on the LEND Pediatric Audiology Training Grant and participates in research on pediatric infant and children's speech discrimination.
http://www.colorado.edu/slhs/tammy-fredrickson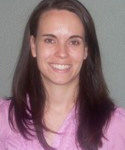 Debbie Mood, Ph.D. Psychologist, Developmental Pediatrics
Debbie Mood is a licensed psychologist who specializes in working with deaf and hard of hearing children, as well as with children with a variety of developmental disabilities.  Her primary appointment within Developmental Pediatrics at Children's Hospital Colorado emphasizes clinical assessment and treatment of developmental disabilities. Dr. Mood also participates on interdisciplinary teams specifically providing assessment for deaf and hard of hearing children. Dr. Mood earned her Ph.D. in school psychology from the University of Northern Colorado. She holds a specialist degree in school psychology and master's degree in developmental psychology from Gallaudet University. She completed a LEND psychology postdoctoral fellowship at JFK Partners, University of Colorado School of Medicine, after completing an APA accredited psychology internship at the University of Minnesota. Current applied research and clinical projects focus on improving assessment and intervention practices for deaf/hard of hearing children dually diagnosed with an autism spectrum disorder.